Disabled Child – South Devon Railway & Totnes Rare Breeds Farm **FULLY BOOKED**
Map Unavailable
Date/Time
Saturday 14th September 2019
10:00 am - 4:00 pm
Location
Totnes Rare Breeds Farm
Category(ies)
**This activity is for children/young people with a disability/additional need to attend with a parent/carer (2 if required). Siblings are unable to attend this activity**
We will be travelling by steam train from South Devon Railway at Buckfastleigh Station to Totnes taking in the beautiful scenery along the River Dart on the way.
On arrival at the station we will visit the Totnes Rare Breeds Farm where you will have the opportunity to explore at your leisure as well as taking part in a group owl talk and a guinea pig handling session.
Please arrive at 10am, to collect tickets and board the train. We will return back for 4pm. The train ride each way is 30 minutes. Totnes Rare Breeds farm have a cafe where you can purchase lunch and they also have a picnic area if you would like to bring a packed lunch. Hot drinks can be purchased on board the train. The Rare Breeds farm is fully accessible for wheelchairs with firm, flat paths and wide gates on the animal pens, however unfortunately there is no Changing places facility, only a standard disabled toilet, and toilets are located on the train platform.
******
£10 per child/young person – please only book 1 space but indicate how many adults will be accompanying (max of 2).
Up to 4 wheelchairs can be accommodated on the train, please book a Wheelchair Ticket when booking if you require one.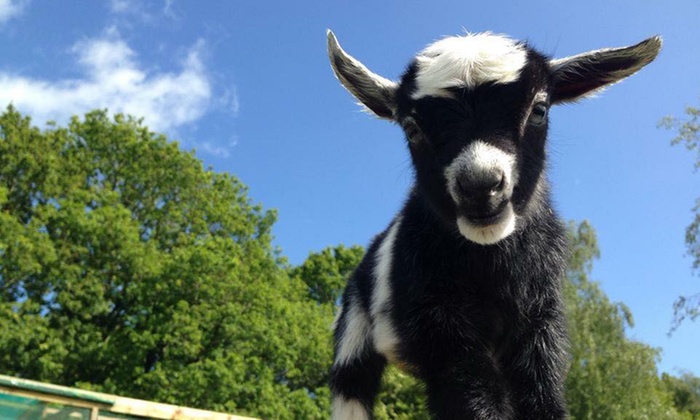 Bookings
This event is fully booked.